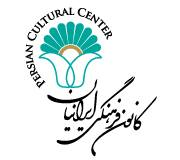 Annual Meeting and Election
Persian Cultural Center of San Diego
May 20, 2018
30 Years of Service
Report of Persian Cultural Center's 2018 Annual General Meeting and Election
PCC's annual meeting took place on May 20, 2017, at Mt. Carmel High School in San Diego, California. The annual report was presented and was followed by the election process for new Board of Director members. The past year's activities were presented by Mrs. Fariba Babakhani-Ghazih-PCC's chair, the Peyk report by Mr. Sadr-ISSD Principal of Iranian School of San Diego and editor –in chief of Peyk,  (ISSD) report by Mr. Ali Sadr -ISSD Principal and, and the Financial Report by Mr. Hamid Rafizadeh – PCC's Treasurer. A summary of PCC's annual report is as follows:
Board of Directors and Committee Members for the past year was as follows:
Sara Alagheband, Nikoo Atefi, Fariba Babakhani- Ghazi, Amir Farshad Babakhani, Farideh Fazel, Gity Nematollahi,  Mahmoud Reza Pirouzian, Hamid Rafizadeh and Golsa Soraya and the alternate member: Venus Safaei.
Executive Board: Advisory Board:
Fariba Babakhani-Ghazi – President Shahri Estakhry
Anahita Babaei – Vice President Saeed Jalali
Hamid Rafizadeh – Treasurer Rosita Bagheri
Farideh Fazel- Secretary Shahla Salah
Ali Sadr- ISSD Principal Shaghayegh Hanson
Abdy Salimi
The Board had twelve meetings in the past year.  Sub-committees held meetings as needed. At their first meeting, the Board elected its Executive Committee and established the following committees:
Arts and Culture: Mahmoud Reza Pirouzian (head), Ali Sadr, Golsa Soraya, Anahita Babaei, Abdy Salimi, Sara Alaghehband, Nikoo Atefi, Farshad Babakhani, Fariba BabaKhani, Giti Nematollahi, Venus Safaei
Membership: Farideh Fazel (head), Farshad Babakhani, Fariba Babakhani, Venus Safaei, Sara Alaghehband, Shahrzad Julazadeh. 
PR: Sara Alaghehband (head), Ali Sadr, Mahmoud Reza Pirouzian, Golsa Soraya, Nikoo Atefi, Farshad Babakhani, Fariba Babakhani, Shahrzad Julazadeh
Peyk: Ali Sadr (head), Saeeid Jalali, Shahri Estakhry, Shaghayegh Hansen, Anahita Babaei, Shahrzad Julazadeh, Reza Khabazian, Saeeid Noori Boshehri, Aria Fani, Rachel Tait
Grant: Fariba Babakhani (head), Rosita Bagheri, Shahrzad Julazadeh, Hamid Rafizadeh, Cheryl Einsele (Grant writer)
Finance: Hamid RafiZadeh (head), Fariba Babakhani, Farideh Fazel, Shahrzad Julazadeh, Mahmoud Reza Pirouzian
Education: Ali Sadr (head), Fariba Babakhani, Rosita Bagheri, Shahnaz Ahmadian
Fundraising: Farideh Fazel (head),Nikoo Atefi, Farshad BabaKhani, Fariba Babakhani, Shahrzad Julazadeh
PCC Charity: Giti Nematollahi (head), Abdy Salimi, Nikoo Atefi, Farshad Babakhani, Fariba Babakhani, Farideh Fazel, Shari Estakhry, Shahla Salah
Building: Hamid RafiZadeh (head), Ali Sadr, Fariba Babakhani, Mahmoud Reza Pirouzian, Shahrzad Julazadeh, Abdy Salimi
Nowruz: Nikoo Atefi (head),Bahar Bagherpour, Fariba Babakhani, Shahla Salah, Shahrzad Julazadeh, Farideh Fazel, Hamid Rafizadeh, Venous Safaei
Summary of Cultural Activities
During 2017-2018, PCC was not only active in organizing traditional celebrations and programs for the Iranian-American community but also collaborated with other organizations to reach out to the community at large.  PCC also continued and will continue, to raise funds for an Iranian-American Center in San Diego that serves the entire community.
PCC sponsored and co-sponsored the following programs:
A-PCC and ISSD Events:
During 2017-2018, PCC was not only active in organizing traditional celebrations and programs for the Iranian-American community but also collaborated with other organizations to reach out to the community at large.  PCC also continued, cross-cultural activities.
PCC sponsored or co-sponsored the following programs:
A-PCC and ISSD Events:
1- Screening "Radio Dreams" in collaboration with Digital Gem Cinema and Angelica Movie Theater
2- Tasnif Khani with Kourosh Taghavi
3- Second Story Writing Workshop with Hossein Mortezaian Abkenar
4- Namjoo Concert
5- Death Enters: A Play Reading by Mansour Taeid with Mohammad Eskandari
6- Tritone Ensemble Concert
7- Talk and Information about OFAC by Zaher Fallahi Attorney at Law, CPA in collaboration with IABA
8- Hafez Day in collaboration with the San Diego Central Library
9- Screening "Sara and Ida" and "Aba Jan" in collaboration with Sheed Film
10- Collaboration with Asian Winter Film Festival- PAC Art
11- Comedy Night with K-Von
12- Yalda Celebration at Sufi Restaurant with Armin Vigen
13- Universal Children's Day Celebration in collaboration with Child Foundation and Dollar a Month at ISSD
14- Acting Workshop with Mahmoud Behroozian
15- Lily Afshar Concert in collaboration with SDSU School of Music and SDSU Persian Club
16- PCC Annual Charity Bazaar
17- Play reading "A Midsummer Night's Dream" by William Shakespeare directed by Mahmoud Karimi Hakak
18- Sibarg Ensemble Concert
19- Book Signing by Professor Abbas Amanat in Collaboration with USD, SDSU, UCSD, IASF, and AIAP
20- Play Reading (Mina's Revolution) by Mehrnoosh Mazarei
21- Nowruz Preparation at the Iranian School of San Diego
22- Nowruz Celebration at the Iranian School of San Diego
23- Chahârshanbeh Soori with AIAP and HOI at NTC Park
24- Nowruz Celebration at Marriott Hotel with Camron and Hooman
25- Nowruz Celebration at 4S Ranch Library
26- Sizdeh Bedar with AIAP and HOI at NTC Park
27- Presentation of Haft-Seen along with literary, cultural, and historical exhibits in seven public libraries
      throughout San Diego.
28- Harmony Festival at Balboa Park
29- Multicultural Festival in Mira Costa College
30- Dornab Concert
31- Eid Didani at the Iranian American Center
32- Arefnameh a play by Shahrokh Moshkinglam in collaboration with UCSD
33- Karestan Film (Documentary Film Festival)
34- Family Game Night at IAC 4 times a year
35- Film and Discussion Series on every third Friday of the month at IAC (12 Events)
36- Jonge Farhangi on every second Friday of the month at IAC (10 Events)
37- Art Exhibition at the Center
38- Collaboration with Docunight to show a documentary movie first Wed. of the Month
39- Multicultural Festival in Linda Vista
40- Multicultural Festival in Del Sur
41- Melodic Rhythms with Kourosh Taghavi
42- Presenting the movie "The Midnight Sun" and hosting Shahab Hosseini
B-ISSD:
This year both branches of ISSD were held at Mt. Carmel High School. The academic year 2017-18 was ISSD's 30th year of operation. 245 students attended both branches of ISSD in the past year. The school's Nowruz program was held on March 11, 2018, and was attended by 500 parents, students and family members. A variety of dance presentations, plays, music recitals, and songs were presented. Students received awards for their academic achievements. ISSD's end of year event will be held on June 10, 2018.
ISSD's first branch offers 17 classes on Sunday mornings, which are separated into six levels. ISSD also offers two Persian classes for adults and two classes for Kindergarten and Preschool. Extracurricular classes such as Dance, Theatre, Setar have been offered as well. The second branch is held on Thursday evenings and has a total of 6 classes.
ISSD's Persian language program is accredited by all local School Districts as well as WASC which means that high school students can fulfill their second language requirements by taking Persian language courses at ISSD. ISSD also provides Dance classes for adults. PTA of both branches worked very hard and cooperated successfully with the teachers and administrators on issues such as curriculum and extracurricular activities. The PTA was also instrumental in helping to raise funds for the school. Students at ISSD raised approximately 4200 for Dollar a Month Organization "Project 200" for street children of Iran.
In Addition, ISSD is working with a network of Persian Schools in the U.S. and other countries to exchange experiences and education materials.  ISSD has a new website issd.pccsd.org and also in action on Facebook.
C- Persian Dance Academy:
More than 45 of the Persian Cultural Dance Academy met on Sundays at ISSD Branch I. The dance students performed in the following programs:
1- PCC Nowruz Event
2- ISSD's Nowruz Event
3- 4S Ranch Library Nowruz Event
4- House of Iran Nowruz Event
D- Building: The Iranian American Center (IAC) has been hosting a variety of cultural activities for the Iranian community (such as IASF and DMF, SDSU, UCSD). Center has a library with more than four thousand books.  MARKAZ is publicly available for Cultural activities.
E- Public Relations and Community Outreach:
During the 2017-2018 operating year, PCC used its bi-monthly publication, Peyk, to reach thousands of readers. Peyk is a bilingual publication published in Persian and English. Its circulation includes San Diego, Orange, Los Angeles Counties, the Bay area, Chicago, Washington DC, Maryland, Dallas, and many other cities. Peyk is also available and read via the Internet on PCC's website (www.pccus.org/peyk or www.pccsd.org/peyk).
Last year PCC has worked with SDG&E's "Energy Solutions Partners" campaign.  As a
"Energy Solutions Partner" PCC has joined other nonprofits and environmental groups in a collaborative effort to make all of California's consumers aware of how they can save energy and money through energy efficiency. PCC was chosen as a partner because of our ability to target a specific demographic and translate important emergency news alerts into Persian as necessary.
Membership: During the 2017-2018 the Persian Cultural Center continued placing advertisements on our website; the goal was to increase our membership and last year we had an increase of members. PCC issued a membership card to its members.  PCC also managed to continue getting discounts from various Iranian businesses for its members.
Public Outreach: PCC has a new website (pccsd.org) thousands of people throw out the world visit our website. PCC issues a weekly electronic newsletter that gets sent to thousands of people. In the past year, a number of PCC events were featured on KPBS radio in San Diego, KIRN Radio Iran in Los Angeles, Chekhabar.com, Kodoom.com and on the San Diego Arts and Sol website. These programs not only reached the Iranian-American community but other communities who attended our featured programs.  PCC also used various social media outlets to make sure that our events were well publicized to a larger audience.
Website: Thousands of people all over the world view the Persian Cultural Center's Website, www.pccsd.org , Facebook, Twitter, Telegram and mass emails. Our website has been upgraded and as a consequence, our reach and exposure have increased in the last year.  The PCC website provides quick access to our bi-monthly, bi-lingual magazine, our ongoing programs, and activities, as well as other cultural information and events.  People can refer to our website to read about PCC's many activities and to renew their membership and make tax-deductible contributions online.
F-The PCC Foundation-a charitable organization:
The foundation continues to raise funds for two young students who lost their parents and needed help which is a long-term project.
Special Thank You: In closing, we would like to take this opportunity to thank the following board members who are leaving us. We are grateful for the time, energy, and talents they generously gave to PCC and our community. We look forward to having them back on the PCC Board again.
The members who are leaving due to term limit are : Sara Alaghehband, Farideh Rassoli Fazel, Mahmoud Reza Pirouzian and Venous Safaei. Board members Farideh Rassoli Fazel and Venous Safaei are up for re-election.
We are continually looking for Volunteers and Sub-Committee members- Please step forward and GET INVOLVED with various groups to HELP OUT.
Election
After the board of director's report, candidates to fill the vacancies in the Board introduced themselves and presented their plans for joining the BOD. The ballot was secret. Mr. Mahmoud Maheronaghsh and Mr. Saeid Noori Boushehri and Ms. Noushin Khorsandian, Mr. Shahriar Dadkhah and Dr. Mohammad Ahrar observed the election. After counting the ballots, including the absentees and electronic votes, the results were announced.
Election Results:
The following were elected as voting members of the board of directors:
Ida Khodami

Hossein Hajimolana

Venus Safaei
The following members were announced as alternate members of the board of directors:
Shahla Salah

Farideh Rasoli-Fazel

Hamid Beikzadeh

Parnian Badii
These new members will serve along with the current board members: Nikoo Atefi, Fariba Babakhani- Ghazi, Amir Farshad BabakhaniGity NematollahiHamid Rafizadeh and Golsa Soraya. The general assembly was adjourned at 12 PM.
The first meeting of the board of directors was held on June, 13th 2018. At that meeting, a proposal to increase the number of board of directors from nine to eleven was put to vote and was passed. Therefore, two runners-up from alternate members were moved to full membership. Subsequently, the Board elected the Executive Board. The Executive Committee of PCC serves for one year:
President: Fariba Babakhani – Ghazi

Vice president:  Nikoo Atefi

Treasurer: Hamid Rafizadeh

Secretary: Farideh Rasouli – Fazel
Advisory Board: Shahri Estakhry, Ali Sadr, Rosita Bagheri and Saeed Jalali.
Other members of the BOD will be leading various committees such as Art and Cultures, Educations, Charity, Building, Nowruz, Grant, PR, and Membership. Four new committees, I-Ted, I-Power, Chaharshanbeh Soori and PCC Youth Group were also added to the list
Committees and assigned Committee Heads
Education Committee, ISSD: Ali Sadr
Art & Culture Committee: Farshad Babakhani
Peyk Committee: Ali Sadr
Membership Committee: Farideh Fazel
Grant Committee: Fariba Babakhani-Ghazi
PR Committee: Shahla Salah
Fundraising Committee: Parnian Badii and Hossein Hajimolana
Charity Committee: Gity Nematollahi
IAC/ Building Committee: Hamid Rafizadeh
Nowruz Committee: Nikoo Atefi
Finance Committee: Hamid Rafizadeh
I-Ted: Ida Khodami
I Power Group: Venus Safaei
PCC Youth: Fariba Babakhani- Ghazi
Chaharshanbeh Soori: Hamid Rafizadeh
If you wish to participate in any of the Committees, please contact PCC and ask for the head of the Committee.